HEART HEALING KINESIOLOGY – DUBBO Early Bird Price
 – Kinesiology Techniques to identify methods to manage stress and balance the body's subtle energies.
 – Integrating several protocols into a cohesive whole in addressing mental-emotional stress.
 – Work at deep levels in identifying, locating and releasing deeply entrenched patterns of psychospiritual stress.
This is a 6 day program to advance your Kinesiology skills by integrating protocols into a cohesive whole in addressing mental and emotional stress.
This six day training is conducted over 2 weekends:
Friday to Sunday 31st July – 2nd August  then  Friday to Sunday 14th – 16th August
Pre-requisites: Touch for Health Synthesis or other approved Kinesiology qualifications
Qualifies for CPE accreditation AKA
HEART HEALING PART 1 
– TFH Kinesiology protocols & muscle monitoring review plus additional pre-tests incl. Willingness & Determination
– Advanced ESR skills and understanding of brain functions and regions
– Finger Modes – the "symbols or representations on the physical level that reflect associated energetic conditions on the finer vibratory levels when used with muscle monitoring"
                          * Indicator Change
                           * The "More" Mode
                           *  Priority Mode
                           *  Suppression Mode
                           *  Surrogacy Mode
– Age recession
– Stress and Stressors 
                                       *  Psychosocial and psychospiritual 
                                       *  Pert's emotional molecules 
                                        *  Molecules and meridians
                                        *  Head and heart 
                                       *  The unsung heart 
                                        *  Emotion & Heart rate variability
                                        *  The heart's neurology
– Heart Healing energy 
                                       *  Conventional thinking
                                       *  Heartless intelligence
                                       *  Higher and lower order mind state emotions
                                       *  Higher and lower heart
                                       *  Ego gratification
                                       *  Costly cortisol
– Heart / Brain Integration Technique
HEART HEALING PART 2 
– The subtle anatomy – human energy fields
                                        *  Heart Healing balancing of the subtle anatomy
– Colour 
                 *  Colour and the chakras
                 *  Using kinesiology to balance chakras
                 *  Formulating affirmations from chakra characteristics
– Sound   
                *  Identifying and applying the sound vibration required
                *   Music & everyday sounds
                *   Balancing hearing
– Crystals 
                 *  Application & properties of crystals
                *  Using kinesiology in crystal healing
                *  Priority testing from various charts
– Water     
                *  Self messages
               *  Infusing water
               *  Hydrotherapy
– Vortex Energy   
                              *  Shells
                              *  Shell essences
                              *  Advanced Figure 8 energy
– Biorhythms
– Other balancing methods: Feng Shui, Geomancy, Magnets, Reiki, Tachyons, Colour infused oils, Card interpretations, Runes, Chiromancy, Astrology, Numerology, Stichomancy, Vibrational Essences.
– Frozen Heart   *  Primary and Secondary gain pain
                        *  Three stages of pain
                        *  Pain metaphors
                        *  Balance for Frozen Heart
– Heart Values & Physical Values balancing methods
– Heart Healing Part II balancing format
HEART HEALING PART 3
– Going deeper – 'Mapping Consciousness'
– The esoteric constitution
– The heart rules
– Consciousness of the major chakras
– Psycho Neural (PN) Centres
– Acupuncture Meridians
– 4th Ether
– Clearing Body – Mind Resident Degenerative Thought forms
– Transpersonal Technique
– Clearing Blockages of Consciousness – RDTs
– Heart Healing Balancing Format  
     *  Home reinforcement
     *  Rituals and ceremonies
     *  Symbols and logos
     *  Lower order mindstate statements 
     *  Lower order mindstate emotional words
     *  Higher order mindstate affirmations
     *  Higher order mindstate emotional words        
Presented by Kali Spooner – Trainer in TFH, Kinesiology, NLP, Coaching & Hypnosis
Training does not include workbook and manual.  This is to be purchased by the student in electronic format at approx. $60
EARLY BIRD PRICE $1635 UNTIL 21st MARCH 2020.  FULL PRICE – $ 2130
*** Need to know more first?  Enquiries for payment plan please send us an email  [email protected] or call us on (02) 9438 3833 **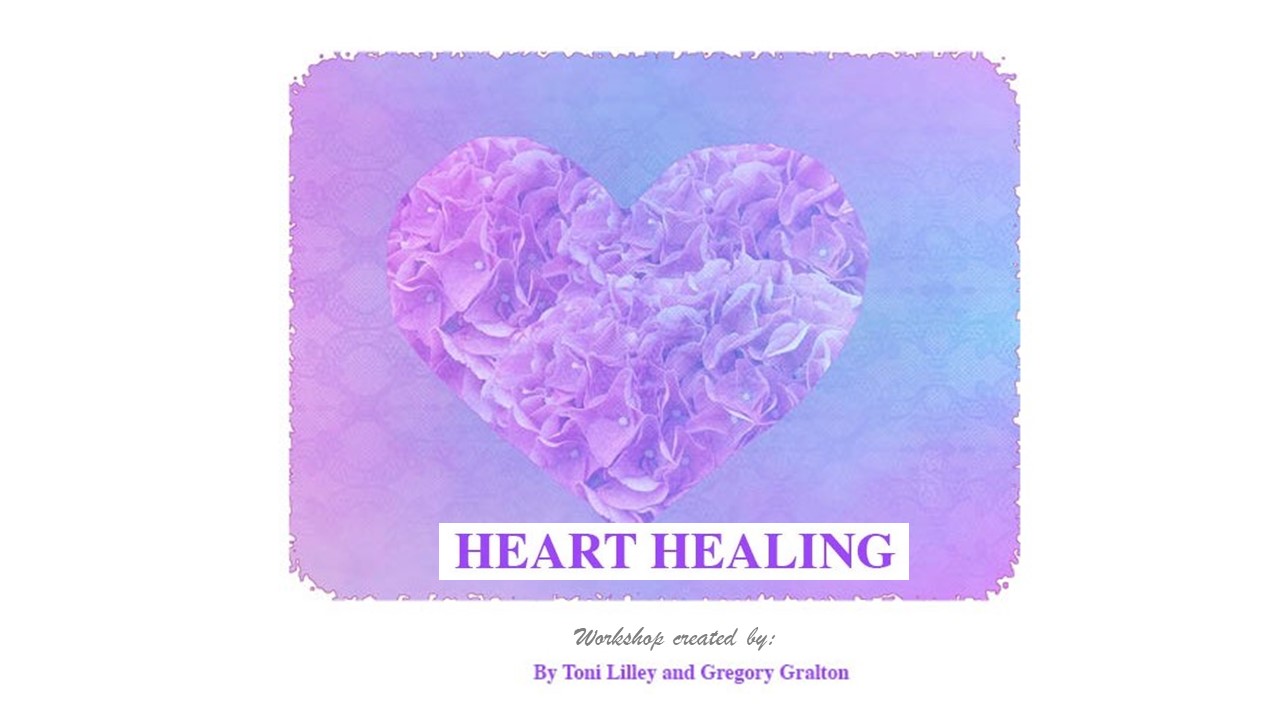 Want to find out about pre-requisite training in Touch for Health?  Click on our events page: WEEVENTS
***Conditional refunds are available, details with enrolment terms and conditions *****