NLP EMPOWERMENT QUALIFICATIONS – 4 IN 1 TRAINING
Event Date:
February 2, 2021
Event Location:
Australia ,
Presented by Wellness Empowerment & Training Institutes NLP Master Practitioner Trainer KALI SPOONER
About this Event
VIRTUAL ON LINE CLASS
Personalised and intimate training with class size limited to 12 participants.
16 CLASSES EACH ONE OF 4 HOURS DURATION 4.00PM TO 8.00PM (AEST)
2 Classes per week, Tuesday & Wednesday
from 2nd February 2021 to 31st March 2021
NLP and Empowerment Coaching Qualifications
– "The Power of Presence" Program
WHAT YOU WILL LEARN:
How to take charge of internal emotional conditions
How to elicit resourceful states with anchoring techniques
Communication skills to relate to others with trust and understanding
How to quickly shift and rearrange to new states and responses
Overcome blocks form indecision and inner conflict
Be able to communicate your message with others on their 'wavelength'
Use language as a generative force that creates new possibilities
How to influence and question using language structures
Help people to unlock old ways of thinking and shift their perspective
Learn unique ways to see, feel and hear a brighter future
Advanced goal setting and future creations activities
Learn more quickly and accurately with one of nature's greatest learning tools Be the go-to person who creates change in personal development as a coach
WHO IS THIS FOR?
Practitioners and Coaches looking to upskill
Business owners and Management Personnel
People looking for a new career in the wellness and coaching industry
Anyone looking to enhance their own mental & emotional health and build resilience
QUALIFICATIONS
• NLP Practitioner Certification
• NLP Coach Certification
• Hypnosis Practitioner Certification
• Creating Your Future ® Coach Certification & TimeLine Therapy® Practitioner
** This ticket is deposit component of full training which includes training materials of manual, books (NLP Demistified and TimeLine Therapy, the Basis of Personality) and USB pre-study audio series **
Early bird : $ 3995 (full price $4795)
Payment plans available
Kali Spooner – Trainer NLP Practitioner and NLP Coach, Hypnosis, Time Line Therapy, Kinesiology
*** Need to know more first? Enquiries for scholarship and full course outline. Send us an email hello@weinstitute.com.au
or call us on (02) 9438 3833 *
***Conditional refunds are available, details with enrolment terms and conditions *****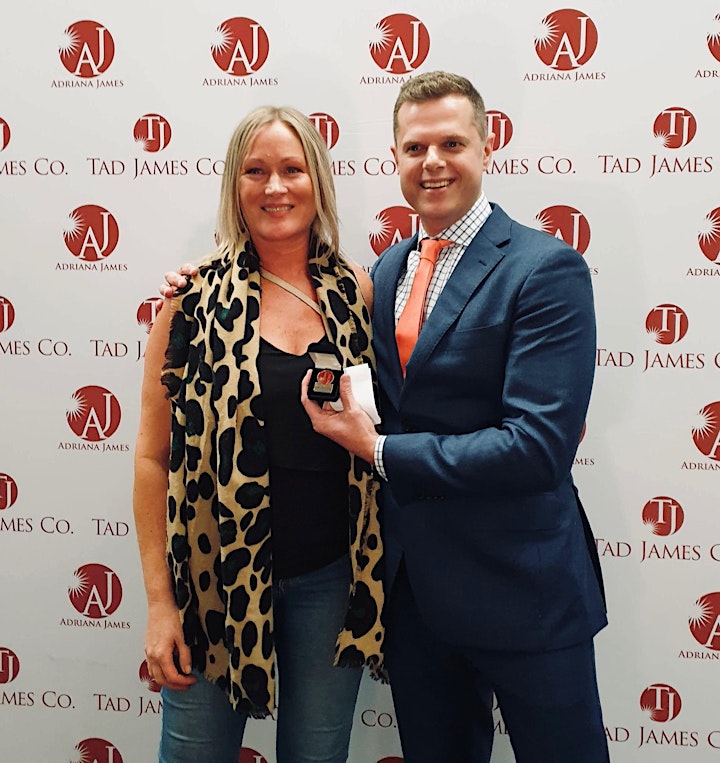 Kali Spooner receiving a NLP Master Trainer award from Conor Healy of Tad James Co.
Register Now: